Photodetection Using 5,160 DOMs Buried at the South Pole
IceCube's observational apparatus is made up of 5,160 digital optical modules, or DOMs, buried in the ice sheet, where they capture the passage of high-energy neutrinos through the ice.
A total of 86 strings with 60 DOMs each were buried vertically in a one square kilometer piece of the ice sheet down to a depth of 2.5 kilometers.
Neutrinos have high penetration power, which means they pass through most matter without interacting with it, but in rare cases, they can interact with nuclei in the ice, at which point they produce charged particles that emit a form of light called Cherenkov radiation.
The DOMs in the ice are designed to detect that momentary glimpse of faint Cherenkov radiation that tells us a neutrino has been captured.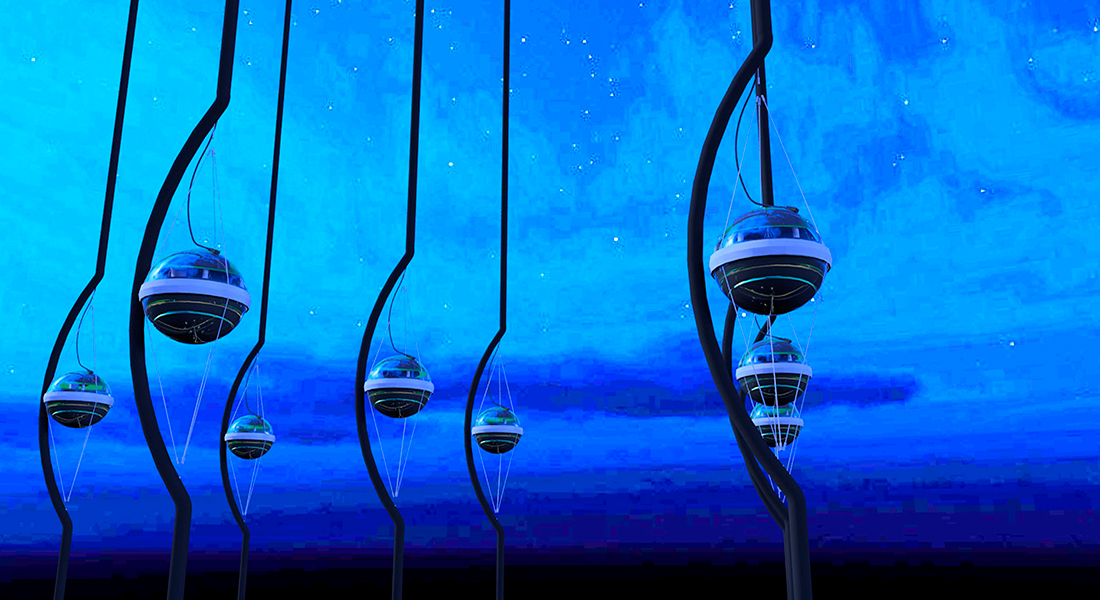 Internal diagram of a DOM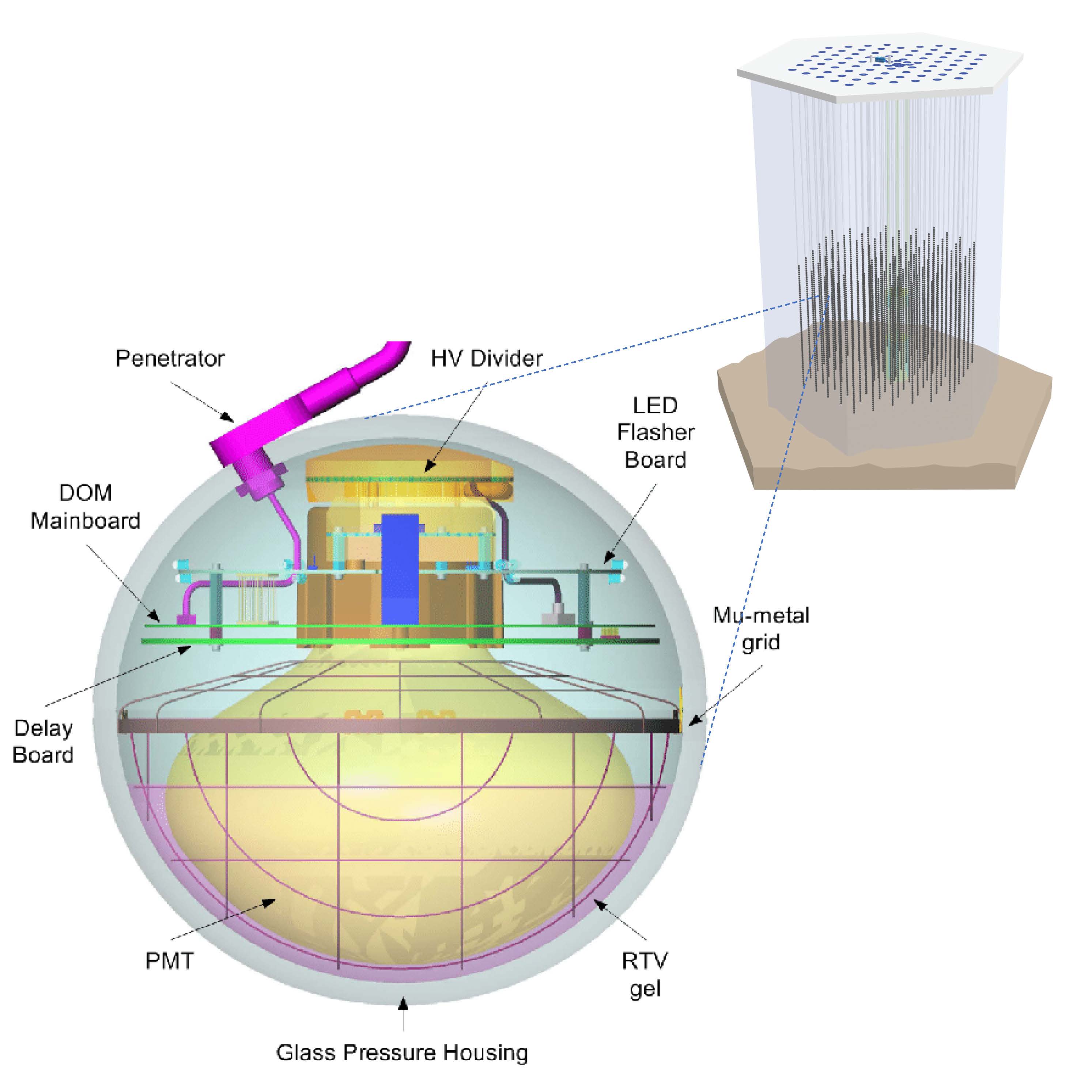 Each DOM is around 30 cm in diameter and is made of pressure-resistant glass that can withstand pressures in the ice exceeding 400 atmospheres. Within the DOM are photomultiplier tubes that are able to detect the faint Cherenkov radiation and amplify the signals, and a mainboard that quickly processes the signals from the photomultipliers. In addition, each DOM is fitted with a cable that is connected to the IceCube Lab (ICL) on the surface of the ice sheet, and it is through that cable that the DOM draws its power from the ICL and sends the signal data it collects up to the lab.
All 5,160 DOMs are buried in the ice in a one-kilometer squared piece of land at Amundsen-Scott South Pole Station.
Holes were opened in the hard ice at the South Pole using a drill sprayed with hot water, and the strings of connected DOMs were lowered into the holes.
Most of the strings – 78 in total – were installed at intervals of approximately 125 meters, though there are eight strings near the center of the array that are placed closer together.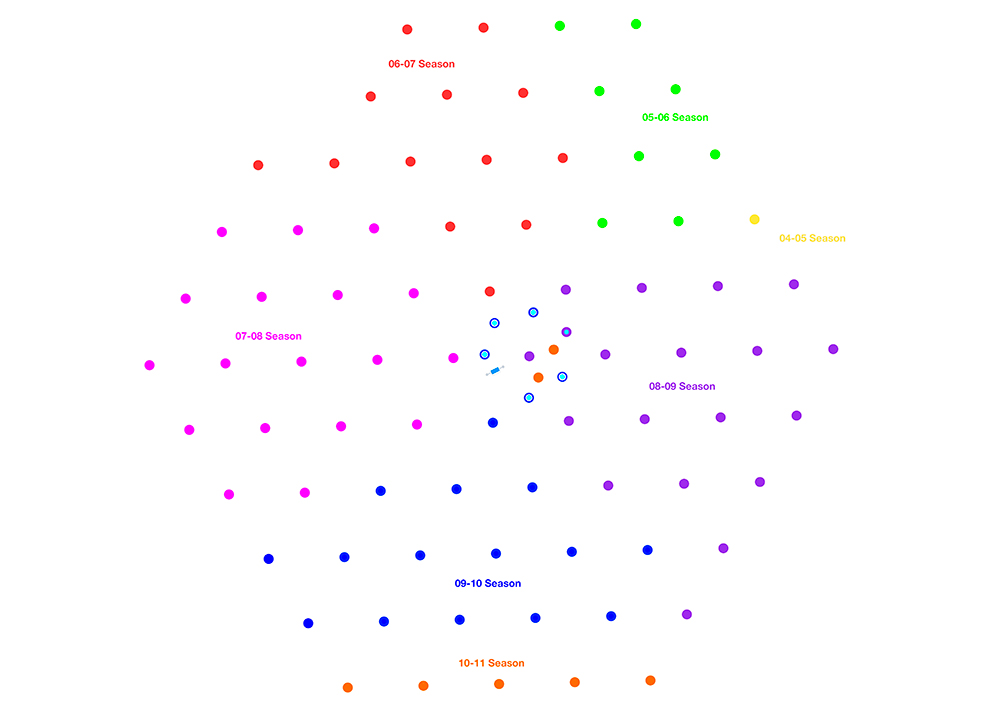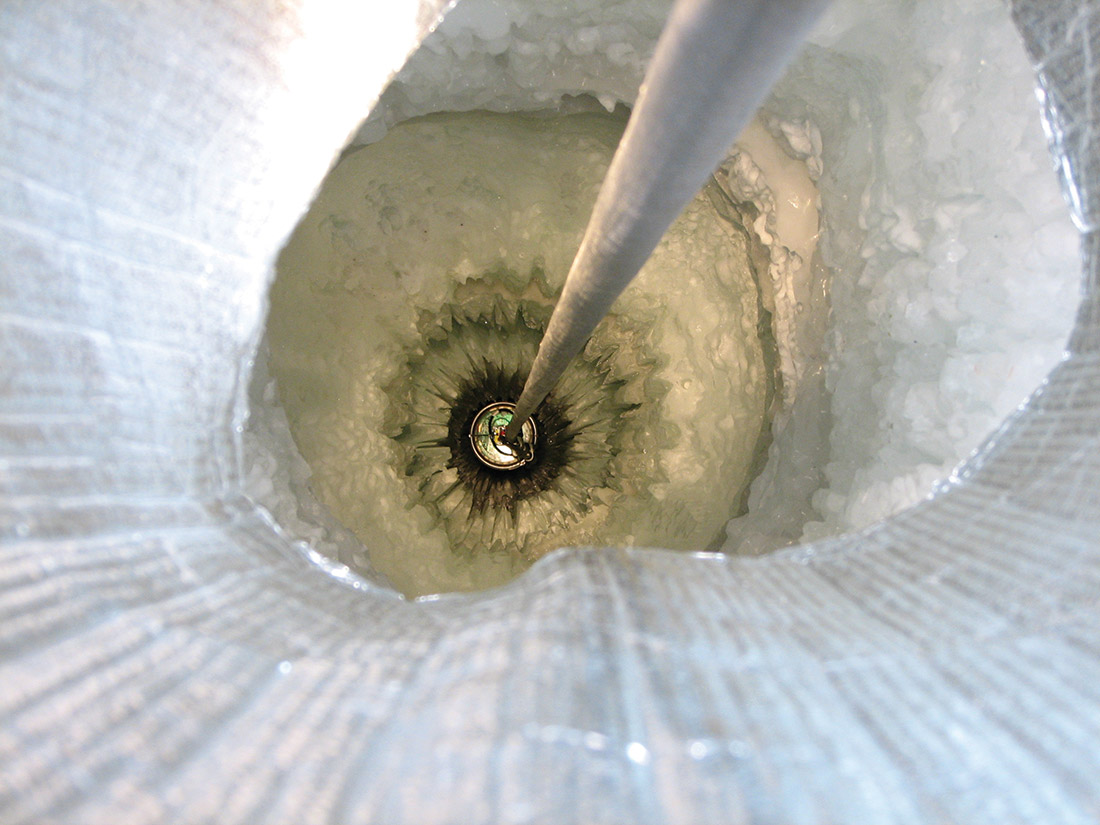 Photomultiplier Tubes – The Heart of the DOMs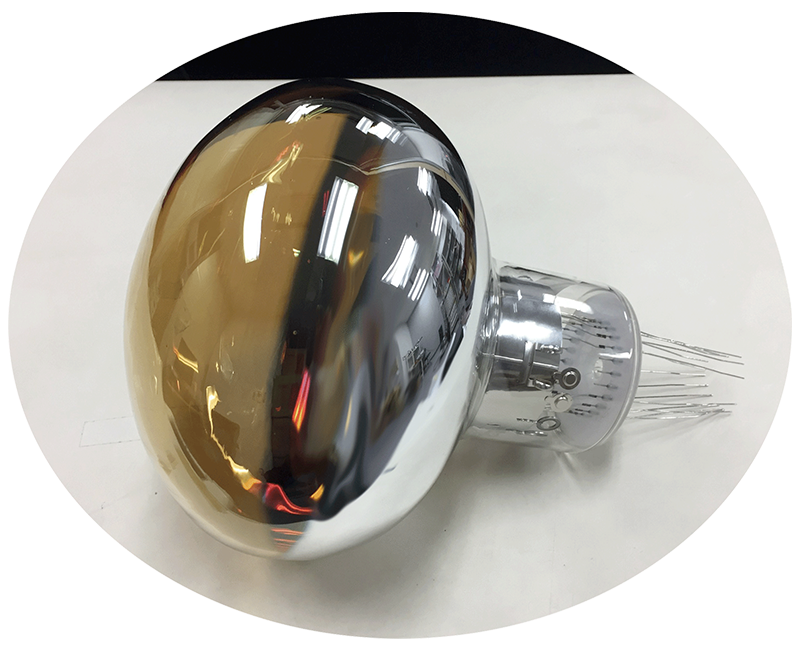 Photomultiplier tubes or PMTs detect weak Cherenkov radiation and amplify the signal generated. When a photon strikes the photoelectric surface of the 25-cm-diameter PMT, it ejects an electron that is then amplified by the PMT.
The PMTs are manufactured by Hamamatsu Photonics, a company headquartered in the city of Hamamatsu in Shizuoka Prefecture. The same PMTs are used at the Super-Kamiokande neutrino observatory in Gifu Prefecture.
This state-of-the-art Japanese technology contributes greatly to neutrino research.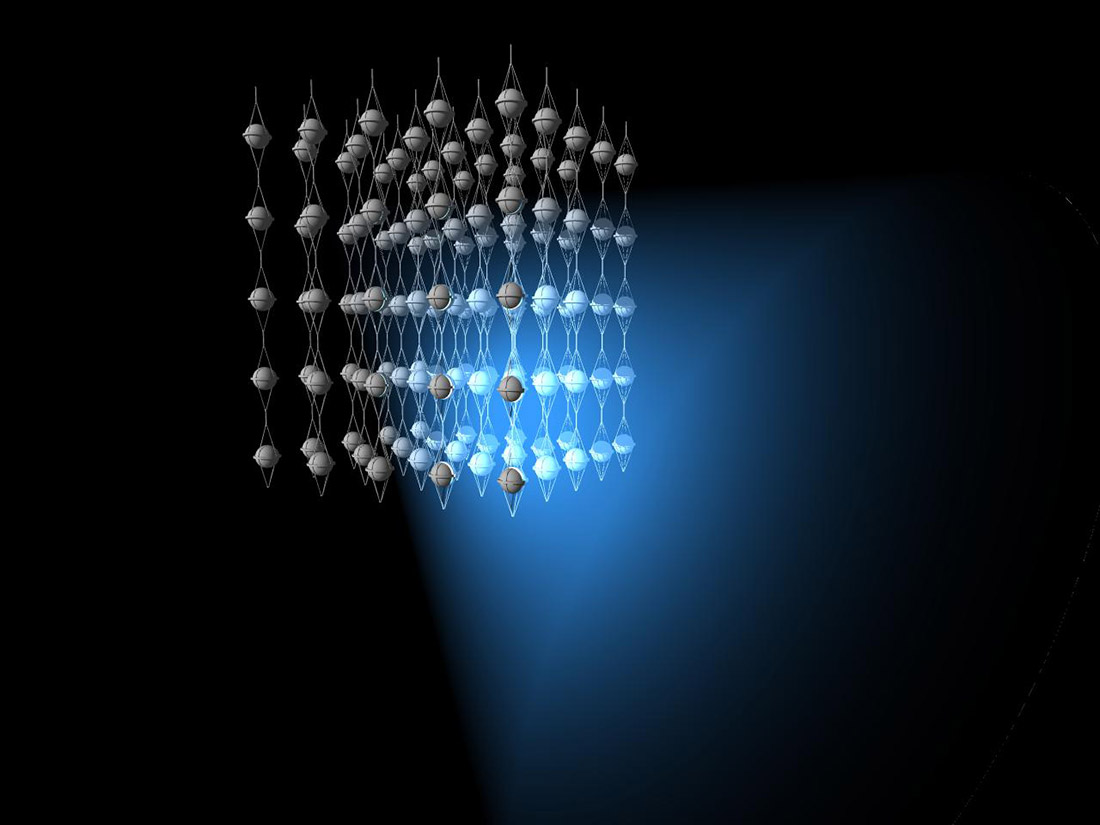 Learn more about IceCube here.